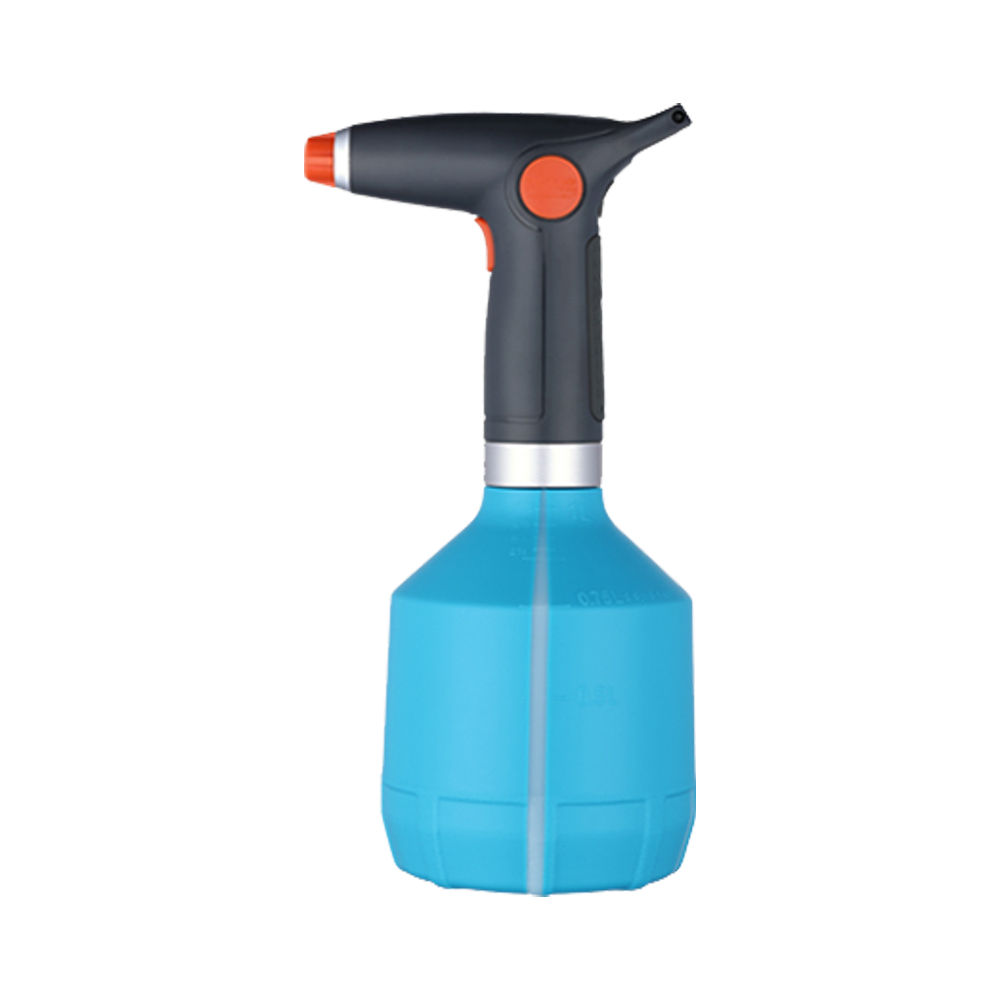 SPECIFICATIONS

FEATURES

Adjustable Nozzle

Ergonomic Handle

Volume Tick Mark

Electric Sprayer

Battery Remaining Display

USB Charger

Press for watering(long press 2 seconds to turn on/off).

Spin the knob for switching 2 different modes of watering, frog and pole.

Power remaining display system with different colors to show battery condition clearly,3-hour continued working when full battery.

USB charger with soft rubber interface to keep charging water proof and safe.

High quality ABS handle with excellent ergonomic design, soft touching feeling and anti-slippery.

Thickened bottle with tick mark has perfect pressure, throw resistance.

Multi-function: plants watering, household cleaning, vehicle window cleaning, disinfection or sterilization

REMINDERS

please charge with USB. IPhone charging heads will not work with it

For the first use, please fully charge the battery.

Long press(4s-6s) the ON/OFF buton to turn on the spraver and one short press to stop it. To turn off the sprayer please long press(4s-6s) the ON/OFF button. It would turn off itself if left alone for a few minutes.
The lights on the sprayer head indicate how much power remains.
It tekes 3-4 hours from 0% battery to fully charged.