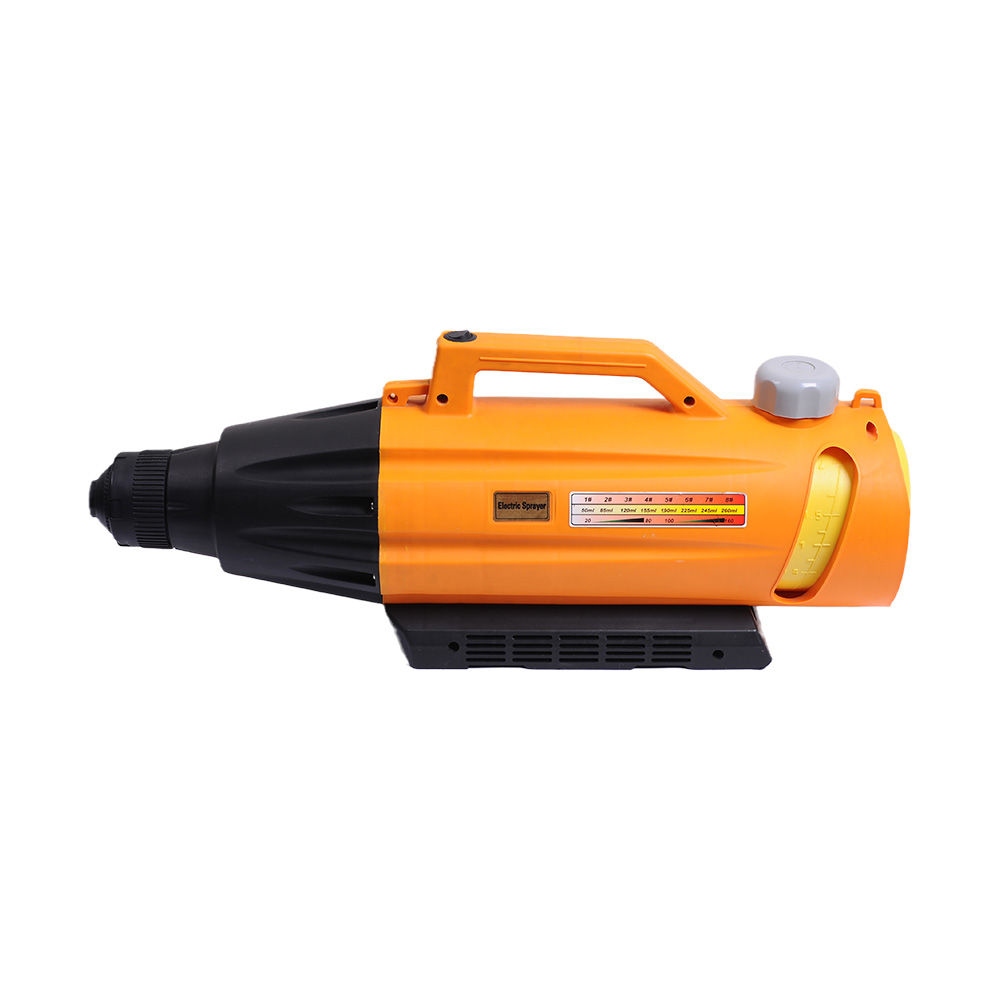 The ULV cold fogger is developed by Qingdao Saintfine Environmental Technology Co., Ltd. The equipment is equipped with 8 different types of nozzles to meet the requirements of different applications. It can be used for daily spray disinfection in such public areas as hospitals, schools, airports, stations, wharfs and super markets etc. Also for the spray immunity in large chicken farms, hen farms and commercial chicken farms.
By using the principle of air atomization, the liquid is ejected with high speed and fine mist droplets, and the effective distance in calm wind is 6-8m, It can replace the traditional manual immune method and greatly improve the work efficiency by dozens of times.

By changing the nozzle with different diameters to control the size of spray droplets, it can be used in different application scenarios and purposes.

The unique and easy to pull base filter design can quickly change the filter sponge to ensure that the equipment can be used in harsh environment.

The translucent tank and the cap are provided with scale, which improves the accuracy of liquid ratio.

The machine is compact, easy to operate, ergonomically designed, lighter and more flexible when working, suitable for single person operation.